COVID-19 NOTIFICATIONMay 6, 2022 Number of additional confirmed COVID-19 cases on 5/3/22: 1 Please...
COVID-19 NOTIFICATIONMarch 4, 2022 Dear Residents and Families/Representatives, Happy Friday!...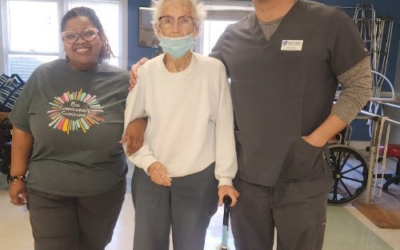 Success Story"She will truly be missed!"We are pleased to announce the success of Ms. Dorothy Barrett at Springdale Healthcare Center! Ms. Barrett came to us after a brief hospital stay at MUSC-Kershaw due to a fall at home, resulting in a right hip fracture.     Ms....