"Best of luck to you Mr. Brooker!"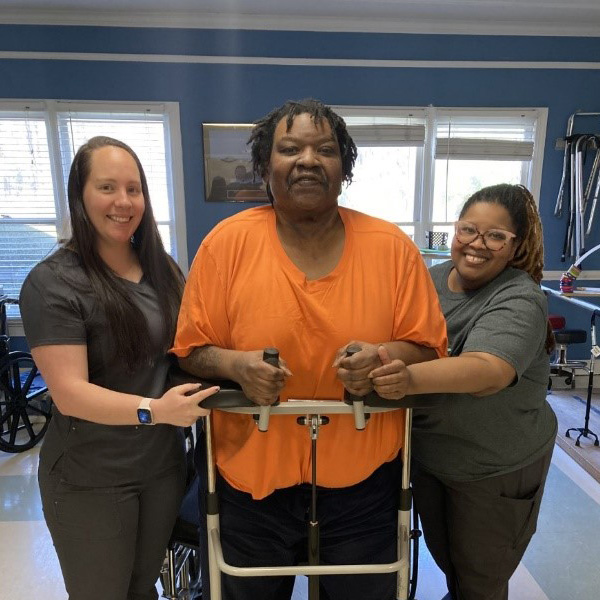 We are pleased to announce the success of Mr. Elzy Brooker at Springdale Healthcare Center! Mr. Brooker came to us after a brief hospital stay due to cellulitis of his lower extremities. This left him unable to walk and bedridden.
Mr. Brooker required extensive assistance initially, requiring assistance with transfers and sitting balance. But Mr. Brooker always stayed positive and motivated with our therapy team. He was determined to stand and begin walking again. After weeks of participating with physical and occupational therapy, Mr. Brooker showed huge gains in standing and maintaining balance with minimal assistance. He began to shed tears of joy as he took his first few steps within the parallel bars after being non-ambulatory for 8 months!  
We are super proud of Mr. Brooker in his success and progression at Springdale Healthcare. He continues to participate with therapy to progress towards his goal to walk again and return home independently!