Success Story – Oct – James Gentry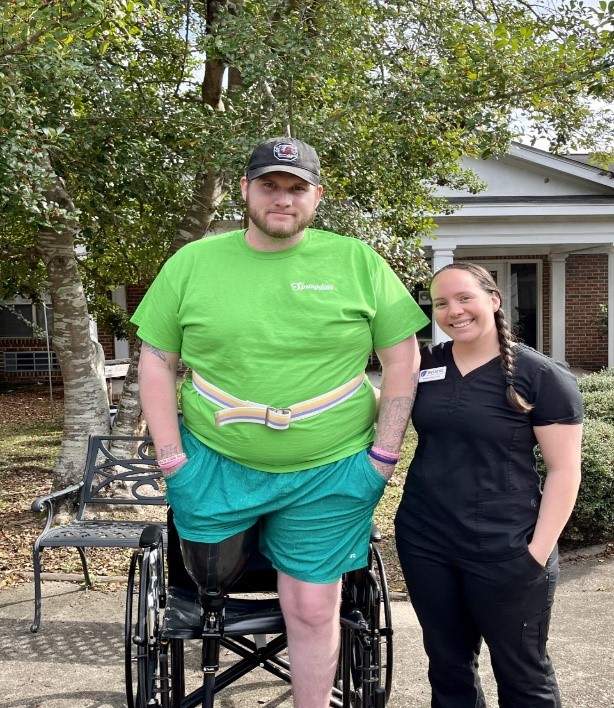 Mr. James Gentry came to us after a hospital stay that left him non ambulatory and dependent with all selfcare tasks. Mr. Gentry's determination and positive attitude has contributed to his success with therapy. He is excited for his discharge, and plans on going back to school and rejoining the workforce.
    Mr. Gentry is a favorite amongst the facility's staff, but even more with his fellow friends within the facility. He motivates everyone that he is around to do the best they can. One of Mr. Gentry's favorites activities in therapy is to participate in cooking groups, and he always ensures that he has enough to share with his closest pals. After working with our therapy team, Mr. Gentry is now able to complete all self-care tasks safely and independently. Mr. Gentry was able to get his prosthetic resized while staying with us, allowing us to improve his overall mobility and safety.
     We are so excited for Mr. Gentry's future and success. We are going to miss his smile, but we are positive he will continue to be a light to many others.